Are you ready to learn Online?
There are a lot of reasons why people put off getting an education, but with an online education, the doors of learning are open thanks to the flexibility that an online education provides. Not only does Online Learning offer a good amount of freedom to students seeking a way to manage life, work and school, Online Learning also provides the same quality education found in traditional on-site classes. Before taking that first step, you should consider if online courses are right for you.
Motivation
Unless under certain circumstances, Online Classes do not have regular meetings the way traditional courses do. Instead, you are required to login and follow the lesson plan established by your professor. This includes daily reading assignments, taking quizzes and tests, and any other activities assigned by your professor. You will need to stay motivated and routinely check on your classes on your own in order to stay on top of all assignments.
Planning
Online classes allow you to work on your time, around your own schedule. Some classes have deadlines for assignments and tests, so it is important to be well prepared and allow yourself adequate time to study and complete all required work.
Making a schedule and forcing yourself to stick to it is the best way to keep from having all your work pile up at once.
Technology
As big as Personal Motivation and Planning are to the online experience, so is having access to technology that will allow you to complete all your assignments. The basic essentials required are a computer (PC or Mac) and broadband internet. Some instructors may require additional equipment, such as a headset and microphone for online chats and presentations. Always check the syllabus for each of your courses for additional details.
See our Blackboard FAQ for details about compatible browsers and software.
Note: Mobile devices (iOS, Android, Blackberry) are currently not supported in Blackboard.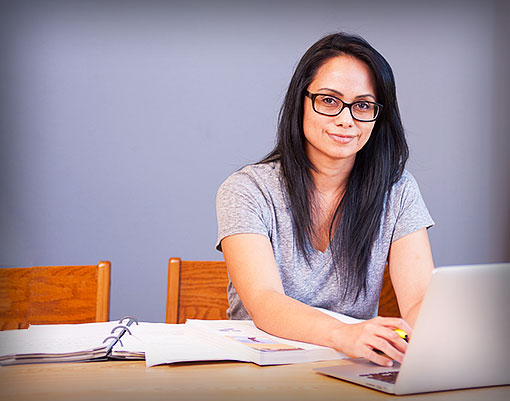 What is a Virtual Campus?
At its core, a Virtual Campus refers to an institution that provides students the opportunity to complete entire degree programs online AND where most, if not all, the student services that have been available to traditional student are also available through electronic technology.
This means that a virtual campus has three things:
Online Courses
Online Programs
Online Services
At South Texas College, we hope that you will take advantage of all three characteristics of our Virtual Campus, and let us know how we can help you accomplish your educational goals.
---
Apply to South Texas College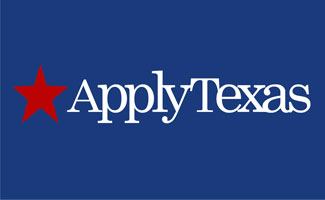 New, returning, and transfer students must complete a free online application using ApplyTexas. ApplyTexas is a statewide common application for public colleges and universities in Texas.
How to Apply:
You will need a personal email address
Create your ApplyTexas profile by visiting their website: www.ApplyTexas.org.
Select "create a new 2 year college admissions application"
Search for the college through the alphabetical list and select "South Texas College (McAllen)" as your Target College
Once you have completed the ApplyTexas application, you will receive confirmation from ApplyTexas, and South Texas College will receive your application from ApplyTexas within 24 hours. Within 10 days, you will receive an acceptance letter from the college that includes your new student identification number, which will be used during the registration process.
---
Official Transcripts
The next step in the process is to submit official transcripts from your high school, or proof of GED completion (test scores or certificate), including all transcripts from the colleges and universities you have attended. Contact your previous educational institution(s) to request official transcripts. Transcripts may be delivered in person, sent electronically from the original institution, or mailed to:
South Texas College
Office of Admissions and Records
PO Box 9701
McAllen, TX 78502
---
TSI Assessment for Online Students
All students wanting to take any courses at South Texas College must first be assessed in Reading, Math and Writing using the TSI Assessment. If you reside in the state of Texas, the TSI Assessment is available at any public college or university of your preference. The Student Assessment Center will work with each student to be able to obtain their TSI scores in a timely manner after completion of their exam. If you currently reside outside the state of Texas, or outside the country, please contact the Student Assessment Center for more information on taking the TSI Assessment.
---
Take our Online Orientation
Now that you have completed the Application process, it is important that you become familiar with the programs, services, and people that help ensure the success of all our Online students:
Orientation for Online Courses Orientation for Student Resources
---
Paying for College
As a new or current student, you have many options available to help you pay for college.  While Federal Financial Aid (FAFSA) is popular among many students, there are others funding options like Scholarships and Installment Plans that will make it easier for many students. It is important that you look through what is available and find what suits you best.
---
Get Advised
Now that you have considered financial aid options, the next step in the enrollment process is academic advising.
One of the most important steps in your college career is choosing the right major, following your degree plan, and choosing the appropriate courses that will help you succeed.
Reach out to our Advising department where they can put you on the right track!
Don't live near a South Texas College Campus? No problem, use our DegreeWorks online advising tool
---
Register & Pay for Classes
Registering & paying for your online classes is made easier than ever. Just log into the Jagnet student portal and find the classes that you need and pay online.
You will receive your username and password once you have been cleared for registration. To register for classes login to https://jagnet.southtexascollege.edu using your username and password.
Click on the Student tab
Click on Student Services
Click on Registration
Click on Look Up Classes
Select Term