Human Resources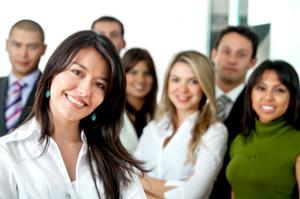 The Human Resources Program will prepare students for a career in the Human Resources Industry. Students will be trained in all aspects of Human Resources Management such as Benefits, Compensation, Employment Practices, Human Resources Law, Labor Relations, Employee Relations, Mediation training, Risk Management and Training and Development.
This program will prepare students to be Human Resources Assistants, Human Resources Benefits Coordinators, Human Resources Employment Specialists and Human Resources Technicians.
Get Started at STC!

1-855-Go-To-STC
Career Snapshot
In present times, human resources has changed into a strategic and comprehensive approach to managing people and organizational cultures. An effective Human resources function enables a company's employees to contribute significantly to organizational goals and help drive performance improvement.
Work Environment
Human Resources employees work in typical office settings.
Potential Job Titles
Human Resources Assistant
Human Resources Specialist
Human Resources Associate
Human Resources Administrative Assistant
Career Growth
According to the Bureau of Labor Statistics, employment of human resources is expected to grow 21 percent from 2010 to 2020, faster than the average for all occupations.
Faculty

| Name | E-mail | Phone | Location |
| --- | --- | --- | --- |
| Olivares, Ricardo R. | rolivare | 956-872-6132 | Pecan J-2. 608 |

For faculty not listed, please contact the department.

Staff

For staff not listed, please contact the department.

Salary Data

Salary Data
Location
Pay
Period
2022
10%
25%
Median
75%
90%
United States
Hourly
$14.37
$17.88
$21.94
$23.58
$29.18
Yearly
$29,890
$37,180
$45,630
$49,050
$60,680
Texas
Hourly
$14.00
$17.37
$20.43
$23.24
$28.55
Yearly
$29,110
$36,130
$42,500
$48,340
$59,380

Salary and Titles Data Provided by O*NET - http://www.onetonline.org/link/summary/43-4161.00

Certifications

Certifications

To meet the business challenges, college graduates and those seeking professional certifications should have the best job opportunities. Common certifications offered by the HR Certification Institute include:

Associates Professional in Human Resources (aPHR)
Professional in Human Resources (PHR)

A certificate in Human Resource Management can bring you the knowledge and skills applicable to the following professional areas:

Conflict resolution
Employee benefits administration
Labor relations
Onboarding
Personnel administration
Recruitment
Skills management
Training and development

All South Texas College programs offer comprehensive, career-focused training and are designed for completion in 1 to 2 years (or less in some cases).
Contact Human Resources Program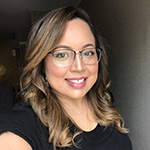 Undecided? Explore Career Choices