Computer Science
The Computer Science Department supports the missions of South Texas College and the Division of Math and Science by providing quality programs that will empower students to develop and obtain the knowledge, skills, and best practices that are necessary for careers or further studies in the fields of computer science and computer information systems.
All applicants must meet general admission requirements to South Texas College.
Potential Job Titles
Computer Science
Computer Programmers
Programmer Analyst
Software Engineers
Computer and Information Scientist
Computer Hardware Engineers
Information Security Analyst
Computer User Support Specialist
Computer Operators
Desktop Publishers
Graduate Expectations:
Students will develop and implement algorithms to solve mathematical or scientific problems.
Students will select appropriate methods to create program solutions for given tasks.
Students will be able to demonstrate an ability to communicate effectively.
Students will use object-oriented programming skills to solve given tasks.
Get Started at STC!

1-855-Go-To-STC
Contact Computer Science Program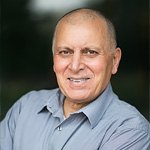 ---
Department Contact
Gustavo Garcia
Academic Coach
Pecan G 250
956-872-7286
Estela Flores
Faculty Secretary
Computer Science Department
Pecan M-151
956-872-2056
Undecided? Explore Career Choices