Business Administration
Business Administration - Workforce Plans
The certificate programs in Business Administration prepare students for entry level positions in the areas of accounting, management or marketing.
Associate of Applied Science degrees that specialize in accounting, management and marketing prepare the student for entry into the profession. The degree programs are designed to update and expand the skills of those already working in the various fields.
Business Administration - Transfer Plan
The Associate of Arts (AA) in Business Administration Transfer Plan is for students interested in pursuing a bachelor's degree in the area of Business Administration. 
Students take courses to complete the state general education requirements and a combination of business classes in management, marketing, economics and human resources.
Graduates of this Associate of Arts degree are prepared to continue their education at institutions that offer bachelor's degrees in Business Administration. Students may choose a concentration in accounting, economics, management, finance, marketing or other business concentrations.
CHEA Public Information Requirement
Get Started at STC!

1-855-Go-To-STC
ACBSP Business Programs Accreditation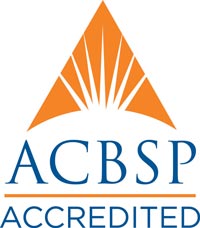 The Accreditation Council for Business Schools and Programs (ACBSP) is a leading specialized accreditation association for business education — supporting, celebrating, and rewarding teaching excellence. ACBSP accredits business, accounting, and business-related programs at the associate, baccalaureate, master, and doctorate degree levels worldwide. Every quality business program worldwide is accredited.
ACBSP promotes continuous improvement and recognizes excellence in the accreditation of business education programs around the world.
ACBSP acknowledges the importance of scholarly research and inquiry and believes that such activities facilitate improved teaching. ACBSP encourages faculty involvement within the contemporary business world to enhance the quality of classroom instruction and to contribute to student learning.
ACBSP offers an accreditation process uniquely focused on teaching excellence and student outcomes. And because the council believes ACBSP success is driven by the success of its members, ACBSP officers and members align those programs and the accreditation process to meet the individual needs of each member.
ACBSP Accredited Program Performance 2015-2017
Student Learning Results (ACBSP Standard 4)
Business Unit Performance Results (ACBSP Standard 6)
Faculty

Faculty
Name
E-mail
Phone
Location
Business Administration
Altemeyer, Brad
bradleya
956-872-2196
Pecan M-141
Cruz, Jose
jcruz
956-872-3515
Pecan J-2.602
Garcia, Miguel
magarcia
956-447-6682
Mid-Valley G-155
Gonzalez, Marcela
mgonzalez1
956-872-2245
Pecan J-2.1024
Jasso, Reynaldo
rjasso
956-872-8384
Pecan G-257
Moore, Dr. Rosemond
ramoore
956-872-6145
Pecan G-259
Resendez, Juan
joresendezjr
956-973-7620
Mid-Valley G-280
Sanchez, Cynthia
csanchez
956-973-7625
Mid-Valley G-238
Solis, Dr. Griselda
gsolis
956-872-2631
Pecan G-254
Valladarez, Ana
amvallad
956-872-6764
Pecan G-252
Accounting
De Leon, Anay
amartinez_9740
956-872-5664
Pecan J-2.610
Mercado, Dr. Claudia
cmercado_5827
956-872-2630
Pecan J-2.1006
Wilson, John
jhwilson
956-872-3519
Pecan J-2.604
Economics
Campuzano, Ruby
rcampuzano_5742
956-447-6698
Mid-Valley G-236
Dickinson, Lyudmyla
lvdickinson
956-872-5677
Pecan J-2.814
Martinez, Dr. Salvador
smartinez1
956-973-7323
Mid-Valley G-146
Peek, Dr. Kevin
kmpeek
956-872-6787
Pecan J-2.816
Sepulveda, Teo
tsepulveda_9181
956-872-2313
Pecan J-2.1108
Soti, Dr. Bimal
bsoti
956-872-5625
Pecan J-2.810
Zhu, Jing
jzhu
956-872-2012
Pecan J-2.704

For faculty not listed, please contact the department.

Staff

For staff not listed, please contact the department.

Resources
Contact Business Administration Program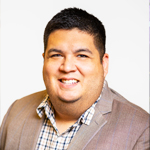 ---
Department Contact
Marissa Anzaldua
Guided Pathway Specialist
Pecan J-2.808
956-872-2564
Undecided? Explore Career Choices