Information Technology
Get Started at STC!

1-855-Go-To-STC
The Information Technology programs are designed to prepare students looking to gain highly marketable and employable skills and training in order to join the information technology workforce. Whether you're interested in Networking or Multimedia, the Information Technology department has everything you need.
We offer a wide range of certificates and degrees that provide students the best education and training possible for the dynamic learning and working environment that exists today.
Career Opportunities
According to the U.S. Bureau of Labor Statistics, 8 of the 10 largest STEM occupations are related to computers and information technology. This includes computer support specialists, applications software developers, and computer systems analysts. Some of the other top 10 disciplines include:
Network and Computer Systems Administrators
Web Developers
Computer Network Architects
Award Pathways
Your education can start with any level of award. A short-term certificate offers value in a matter of months, plus you can stack on an associate degree later with just a few more semesters. Or start with a two-year plan and go straight for an associate or even a four-year bachelor's degree.
Prepare for employment in web development, computer networking, cybersecurity, database management, or computer programming.

Design, implement, maintain and troubleshoot computer network systems using best practices with operating systems, server administration, information security and virtualization.

Develop skills in business productivity and graphical design software plus computer networking and operating systems.

Gain advanced skills in mastering business applications, as well as proficiency in networking and operating systems, including computer virtualization.

Develop fluency in database, spreadsheet, word processing, and digital publishing. Gain technical skills in operating systems and networking technologies.

Develop skills in business applications such as word processing, spreadsheet, and database management systems, as well as multimedia software.

Develop skills in business productivity software with an emphasis on multimedia to gain skills in photo editing, digital publishing, and web development.
Program Details
Faculty

Faculty

| Name | E-mail | Phone | Location |
| --- | --- | --- | --- |
| Hinojosa, Meliton | meliton | 956-872-6128 | Tech A 221 |
| Lozano, Adolfo | alozano | 956-872-6175 | Tech A 217 |
| Peña, Gabriela | gpena | 956-872-6734 | Pecan M 138 |
| Pomares, Patricia | patricia | 956-872-2765 | Tech A 215 |
| Rosenbaum, Maby | mabyp | 956-872-6491 | Pecan Y 2.302K |
| Teniente, Angelita | angele3 | 956-872-3505 | Pecan Y 2.302A |
| Zaragoza, Norma | nmorales | 956-872-2716 | Pecan Y 2.302W |

For faculty not listed, please contact the department.

Staff

Staff

| Name | E-mail | Phone | Location |
| --- | --- | --- | --- |
| Flores-Villarreal, Victoria - Secretary | vflores_7804 | 956-872-2240 | Pecan Y-2.302 |
| Mercado, Yolanda | ymercado | 956-872-6124 | Tech B 123 |
Contact Information Technology Program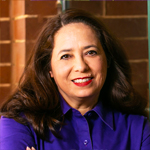 ---
Program Questions/Inquiries Contact
Sandra A. Luna
Guided Pathway Specialist
Pecan J-3.1004
956-872-3461
Victoria Flores-Villarreal
Secretary
Pecan Y-2.302
956-872-2240
Undecided? Explore Career Choices