Veterans Affairs
Student Veteran Orientation August 15, 2019
Jag Room, BLDG H, Pecan Campus
11:00 am to 1:00 pm
Student Veteran orientation provides information for veterans attending South Texas College. The orientation will provide information of services and benefits provided by local organizations that provide services and financial assistance for rent, utilities and tuition.
South Texas College and the Office of Student Veteran Affairs are dedicated to serving veterans, active military, reservists, spouses, and dependents in meeting their educational goals. We encourage you the use the services offered and we hope you understand both your opportunities and responsibilities as a student. If further information is needed, please contact one of our Veteran Affairs Certifying Officials and/or visit the GI Bill ® website .
Benefits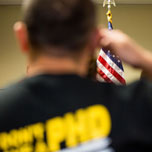 Veterans may be eligible for benefits under multiple programs to use towards advancing their education and skills. When deciding which benefit to use, veterans should consider their educational goals and which benefit is best suited for their needs.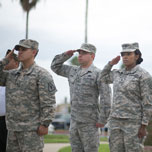 Individuals currently serving on active duty or with a reserve component may be eligible for federal and/or state benefits. Reserve and National Guard Servicemembers may choose to attend college full-time while serving.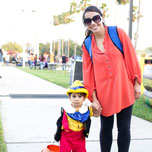 Spouses and dependents are an integral part of active duty Servicemembers' and Veterans' families. We encourage you to utilize the services available at South Texas College to achieve your educational goals.
The Fox Hole
Our office at the Pecan Campus contains a lab and lounge area for veterans and their dependents. An additional study room, referred to as the Foxhole, is available at our Pecan, Mid-Valley, and Starr County campuses to provide a quiet study area and lab for veterans and dependents. The locations and hours of operation for each study room are listed below.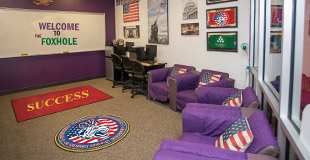 You can find a Fox Hole in the following locations:
Pecan Campus CLE
Building C Room 123
Hours
Starr County Campus Library
Building K room 1.322
Hours
Mid-Valley Campus Library
Building E Room 1.222
Hours
---
Questions?
Contact Info
Pecan Campus
Veteran Support Center
Building K Room 2.602
Phone: 956-872-6723
Fax: 956-872-2616
jluna77@southtexascollege.edu
Mid-Valley Campus
Financial Aid Office
Building F, Room F-117
Phone: 956-447-6671
Fax: 956-447-6604
lmatthew@southtexascollege.edu
Starr County Campus
Financial Aid Office
Building G Room 1.410
Phone: 956-488-5859
Fax: 956-488-5839
GI Bill ® is a registered trademark of the U.S. Department of Veterans Affairs (VA). More information about education benefits offered by VA is available at the official U.S. government Web site at  https://www.benefits.va.gov/gibill.