Vocational Nursing
This intensive three semester program offers classroom instruction and related clinical practice in the four basic areas of nursing care: adults, mothers and newborns, children, and the elderly. Graduates of this program will have a wide array of opportunities for providing nursing care for patients in structured health care settings. Patients cared for by Vocational Nurses typically are experiencing common, well-defined health problems with predictable outcomes. Students seeking entry in the Vocational Nursing program must file a specific program on-line application and complete additional admission procedures as required (see VN advisor for specific criteria, courses and procedures).
Get Started at STC!

1-855-Go-To-STC
Students are admitted to South Texas College through the provisions of Board Policy 3200. General admission to the College does not imply admission to all programs of the College. The Nursing and Allied Health Division offers Selective Programs with application requirements. Application requirements are included in the description of each program. In addition, some Selective Programs have a Competitive Entry selection process based on a competitive point system.
Start: Fall 2023 (Aug. 23, 2023)
Application Dates:  June 28 - July 14, 2023
Application Review Dates: July 17 - July 19, 2023
Notification of Acceptance Letters: July 19, 2023
Location: McAllen, Mid-Valley & Starr
3 semester program - 46 Credit Hours
Mandatory Orientation: July 25, 2023 (12:30p.m. - 5p.m.)
Information Sessions
Due to COVID 19, we are unable to hold a face to face informational session.
To better serve our prospective student, the Vocational Nursing Program will offer Informational Sessions on Zoom.
Students will need to download the Zoom app on their own devices, such as desktop or laptop computers, tablets, or cell phones. Please ensure your electronic device has a camera.
Zoom is a free application that you can download to any device.
To invite you to one of our informational sessions please email:
Sara Paz at  spaz7@southtexascollege.edu
We will need your full name and preferred e-mail address
The sessions will be conducted on Tuesday(s) at 10a.m. and Thursday at 2p.m.
A certificate of attendance will be emailed to you after the session.
For more information, please contact: Liz San Roman at 956-447-6632
For immunization and background checks, please contact a Clinical Affairs Specialist at 956-872-3022
---
Application Requirements
All applicants must:
Participate in the required Prospective Student Information Session at the Nursing & Allied Health Campus. For the session schedule, access the information on the Vocational Nursing Program website online at https://nah.southtexascollege.edu/vn/.
Be admitted to the college as a high school graduate or GED equivalent.
Meet TSI College Readiness Standards or meet TSI exemption standards.

Earn a " B" or better in the following: VNSG 1420 Anatomy and Physiology for Allied Health or both BIOL 2401 Anatomy and Physiology I AND BIOL 2402 Anatomy and Physiology II.

Achieve a HESI A2 Admission Assessment exam test score of 70% or higher in English Language Composite, Science (Anatomy & Physiology only) and Math.  HESI Exam test scores must be current within two years.

Pass a criminal background check, 10-panel drug screen through approved providers, and complete all required immunizations including Hepatitis B series before applying to the program. For more information on these requirements access the Clinical Affairs website:  https://nah.southtexascollege.edu/clinical_affairs.html.
Meet the NAH Functional Abilities Standards available on the NAH Clinical Affairs website.
Submit a completed Program application by stated deadline. For more information access the website at https://nah.southtexascollege.edu/vn/.
Note: Selection criteria of the vocational nursing program is based on a point system of grade point average and courses completed.
Qualified applications are ranked from highest to lowest points.
Due to program size limitations, a number of applicants who meet the program admissions requirements may not be admitted to the program.
Site Selection: Site placement (Starr, Mid-Valley, and McAllen) is assigned based on the physical address at the time of the application.
Faculty

Faculty

| Name | E-mail | Phone | Location |
| --- | --- | --- | --- |
| Dr. Ayala-Vargas, Margo - Program Chair | mavargas-ayala | 956-872-3135 | NAHC A-4.314 |
| Contreras, Sylvia | scontreras | 956-488-5860 | Starr L-1.612 |
| Countryman, Karen | kcountry | 956-872-3086 | NAHC 4.334 |
| De La Cruz, Judith C. Sevilla | jsdelacruz | 956-973-1017 | Mid-Valley K-1.803F |
| Escamilla, Marisol | mescami8 | 956-447-6643 | Mid-Valley K-1.803L |
| Espera, Maynard | mespera | 956-973-1053 | Mid-Valley K-1.803E |
| Garcia, Edna | egarcia_2508 | 956-447-1211 | Mid-Valley K-1.803M |
| Gracia, Geronimo | ggarcia1 | 956-447-6659 | Mid-Valley K-1.803J |
| Garza, Cynthia | cgarz358 | 956-716-4763 | Starr L-1.622 |
| Garza, Gina | ggarza_8606 | 956-447-6642 | Mid-Valley K-1.803C |
| Herrera, Blanca | bherrer2 | 956-447-6640 | Mid-Valley K-1.803G |
| Miller, Rebecca | rjmiller1 | 956-872-3057 | NAHC A-4.326 |
| Muro, Adriana | amuro5 | 956-872-3219 | NAHC A-4.344 |
| Neely, Jessica | jmoran1 | 956-872-3074 | NAHC A-4.318 |
| Ochoa, Patricia | pochoa10 | 956-447-6690 | Mid-Valley K-1.803K |
| Pruneda, Michelle | mlopez_7922 | 956-872-3009 | NAHC A-4.338 |
| Reyna, Eloisa | emoctez1 | 956-872-3104 | NAHC A-4.330 |
| Salinas, Cynthia | csalinas1 | 956-872-3167 | NAHC A-4.342 |
| Soliz, Erin | ehash_6277 | 956-872-3131 | NAHC A-4.322 |
| Trigo, Alexia | atrigo | 956-447-1069 | Mid-Valley K-1.803D |
| Vargas, Joel J. | jvargas_4024 | 956-872-2811 | NAHC PPB2A-B |
| Villarreal, Lutano | lvillarreal_0132 | | Starr L-1.620 |
| Yang, Richard | ryang_3797 | 956-872-2810 | NAHC A-412 |

For faculty not listed, please contact the department.

Staff

Staff

| Name | E-mail | Phone | Location |
| --- | --- | --- | --- |
| Gonzalez, Nadia | ngonz188 | 956-973-1071 | Mid-Valley 1.504 |
| Perez, Valerie - VN Lab Coordinator | vperez24 | 956-872-3006 | NAHC A-4.416 |

Career Exploration

Potential Job Settings

Hospitals
Medical Offices from General/Specialist
Home Health
Schools
Long Term Care
Hospice
Adult Day Care

Salary Data

Average Wage: $13.00/hour
Top Earners: $23.00/hour
Average Annual Pay: 

$44,000.00
Contact Vocational Nursing Program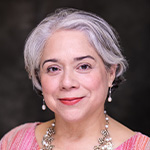 Department Chair
Dr. Margo Vargas-Ayala
NAHC A-4.314 
Email: mavargas-ayala
---
Program Advising
Sara Paz
Guided Pathway Specialist
NAHC A-100G
956-872-3192
Department Contact
NAHC A-4.302
956-872-3011
Undecided? Explore Career Choices