Medical Assistant Technology
Get Started at STC!

1-855-Go-To-STC
Students are admitted to South Texas College through the provisions of Board Policy 3200. General admission to the College does not imply admission to all programs of the College. The Nursing and Allied Health Division offers Selective Programs with application requirements. Application requirements are included in the description of each program. In addition, some Selective Programs have a Competitive Entry selection process based on a competitive point system.
Information For Interested Students
Work Environment
Medical Assistants work in a variety of medical centers including blood banks, cancer centers, surgical centers, hospitals, medical laboratories, medical offices and specialty clinics. Some MAs are eligible to work in school districts alongside the school nurse.
Potential Job Titles
Medical Office Specialist
Medical Office Assistant
Medical Assistant
ECG Technician
Phlebotomy Technician
Educator
Salary Data
Average Wage:

$14.71

/hour ( Source)
Program Application /Admission Requirements
Program applications are available from Ms. Sara Paz in the Nursing and Allied Health Student Success Center. The application requirements and process will be discussed during an Information Session prior to registration.
Program Admission Requirements
Meet general admission requirements to South Texas College.
Have a High School diploma or GED.
Earn a minimum cumulative GPA of 2.5 on a 4.0 scale for all courses completed through STC.
Satisfy program specific requirements for clinical practice.
Submit a completed Medical Assistant Technology program application.
Participate in individual student advisement with Medical Assistant Technology faculty prior to application.
Degree option: Be TSI Complete or TSI Exempt via State approved exam scores.
Level 2 Certificate option: Pass college placement test with minimum scores or complete developmental classes with a grade of "C" or better for course placement as follows:

Completion of READ 0200 or INRW 0304 or equivalent.
Completion of ENGL 0200 or INRW 0304 or equivalent.
Completion of MATH 0200 or equivalent.
Program Selection Process
Students accepted on a first-come first-serve basis until maximum class size reached. A waiting list for the next available class is established if more applications are received that can be accommodated.
Faculty

Faculty

| Name | E-mail | Phone | Location |
| --- | --- | --- | --- |
| Rodriguez, Abigail A. - Program Coordinator | aarod | 956-872-3002 | NAHC 2.316 |
| Cantu, Eva | ecantu_2565 | | |
| Hoyuela, Sharon | rhoyuela | 956-872-3207 | NAHC 2.306 |
| Mata, Melissa | mcmata | 956-872-3159 | NAHC 2.332 |
| Singleterry, Laura | lsingleterry | 956-872-3024 | NAHC 2.336 |

For faculty not listed, please contact the department.

Staff

Staff

| Name | E-mail | Phone | Location |
| --- | --- | --- | --- |
| Garza, Melissa - Faculty Secretary | mgarza_8989 | 956-872-3207 | NAHC 2.310 |
Contact Medical Assistant Technology Program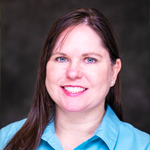 ---
Department Contact
Abigail Rodriguez
Program Coordinator
NAHC 2.320
956-872-3002
Mariano Aguilar
NAHC A-100F
956-872-3052
Undecided? Explore Career Choices