Bachelor of Science in Nursing
The RN-to-BSN Program is designed to respond to the increased demand for baccalaureate-level nurses in Hidalgo and Starr counties by providing increased access to the BSN degree to applicants who already possess a current, unencumbered RN License to practice in Texas or an Enhanced Nurse Licensure Compact RN License. The program focuses on advancing competencies, skills, and values needed to meet the demands of the current health care system.
Program Approval: The RN-to-BSN program is approved by the Texas Board of Nursing (333 Guadalupe St., Suite 3-460, Austin, TX, 512-305-7400; www.bon.state.tx.us).
Program Details
Start:

A new cohort beings every Spring and Fall Terms.

Delivery

: This program is delivered 100% online.
77% of RN to BSN
graduates finish within
Students can transfer
up to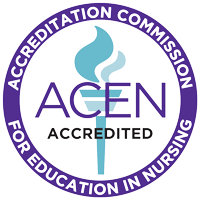 The Bachelor of Science in Nursing: RN-to-BSN Nursing Program at South Texas College Nursing & Allied Health Campus located in McAllen, Texas is accredited by the:
Accreditation Commission for Education in Nursing (ACEN), Inc
3390 Peachtree Road NE, Suite 1400
Atlanta, GA 30326
(404) 975-5000
The most recent accreditation decision made by the ACEN Board of Commissioners for the Bachelor of Science in Nursing Program on December 11, 2020, through Spring 2027. View the public information disclosed by the ACEN regarding this program at http://www.acenursing.com/accreditedprograms/programsearch.htm.
BSN Program Completion Rate

Date of Completion
Program Completion Rate
Disaggregated by Program Option
Full-Time
Part-Time
2020
71%
100%
33%
2021
63%
60%
100%
2022
50%
71%
28%
Program Information for Interested or Prospective Students
Interested students should set up an Advising Appointment with the BSN Academic Coach or review either, the Student Guide or the Online Advising presentation. Each source covers admission procedures, program information & requirements, program tracks, point system evaluation, application periods, and clinical requirements.
---
Applications and Timelines
Application Submission Period For Spring 2024 Cohort: Monday, October 23, 2023 - Thursday, November 30, 2023
Notification Will Be Emailed On: Friday, December 8, 2023
Spring 2024 Semester Begins: Tuesday, January 16, 2024
BSN Online Application Instructions
Get Started at STC!

1-855-Go-To-STC
Students are admitted to South Texas College through the provisions of Board Policy 3200. General admission to the College does not imply admission to all programs of the College. The Nursing and Allied Health Division offers Selective Programs with application requirements. Application requirements are included in the description of each program. In addition, some Selective Programs have a Competitive Entry selection process based on a competitive point system.
Contact Bachelor of Science in Nursing RN-BSN Program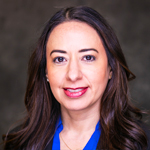 ---
Department Contact
Claudia Camacho
NAH A-120    
956-872-3132
Undecided? Explore Career Choices