Vocational Nursing
This intensive three semester program offers classroom instruction and related clinical practice in the four basic areas of nursing care: adults, mothers and newborns, children, and the elderly. Graduates of this program will have a wide array of opportunities for providing nursing care for patients in structured health care settings. Patients cared for by Vocational Nurses typically are experiencing common, well-defined health problems with predictable outcomes. Students seeking entry in the Vocational Nursing program must file a specific program on-line application and complete additional admission procedures as required (see VN advisor for specific criteria, courses and procedures).
Program Approval: The Vocational Nursing Program at South Texas College has full approval from the Texas Board of Nursing (333 Guadalupe St., Suite 3-460, Austin, TX, 512-305-7400; www.bon.texas.gov).
Delivery Method: All Nursing courses are delivered face-to-face.
Get Started at STC!

1-855-Go-To-STC
Students are admitted to South Texas College through the provisions of Board Policy 3200. General admission to the College does not imply admission to all programs of the College. The Nursing and Allied Health Division offers Selective Programs with application requirements. Application requirements are included in the description of each program. In addition, some Selective Programs have a Competitive Entry selection process based on a competitive point system.
Information For Interested Students
---
Applications Timelines
Spring Admission
Important: Spring admission is for locations in McAllen and Mid-Valley only.
---
Spring Admission
Spring 2024
Application Submission Dates:
November 6 – December 1, 2023
Application Review Dates:
November 30 – December 4, 2023
Notification to Applicants (accepted, alternate or denied):
December 4, 2023
Mandatory Orientation:
December 7, 2023 (12:30 pm – 5:00 pm)
Spring semester begins:
Tuesday, January 16, 2024
Fall Admission
Important: Fall admission is for locations in McAllen, Mid-Valley and Starr.
---
Spring Admission
Fall 2024
Application Submission Dates:
July 8 - 19, 2024
Application Review Dates:
July 19 - 23, 2024
Notification to Applicants (accepted, alternate or denied):
July 24, 2024
Mandatory Orientation:
July 29, 2024 (12:30 PM - 5:00 PM)
Spring semester begins:
Monday, August 26, 2024
---
HESI A2
Faculty

Faculty

| Name | E-mail | Phone | Location |
| --- | --- | --- | --- |
| Dr. Ayala-Vargas, Margo - Program Chair | mavargas-ayala | 956-872-3135 | NAHC A-4.314 |
| Contreras, Sylvia | scontreras | 956-488-5860 | Starr L-1.612 |
| Countryman, Karen | kcountry | 956-872-3086 | NAHC 4.334 |
| De La Cruz, Judith C. Sevilla | jsdelacruz | 956-973-1017 | Mid-Valley K-1.803F |
| Escamilla, Marisol | mescami8 | 956-447-6643 | Mid-Valley K-1.803L |
| Espera, Maynard | mespera | 956-973-1053 | Mid-Valley K-1.803E |
| Garcia, Edna | egarcia_2508 | 956-447-1211 | Mid-Valley K-1.803M |
| Gracia, Geronimo | ggarcia1 | 956-447-6659 | Mid-Valley K-1.803J |
| Garza, Cynthia | cgarz358 | 956-716-4763 | Starr L-1.622 |
| Garza, Gina | ggarza_8606 | 956-447-6642 | Mid-Valley K-1.803C |
| Herrera, Blanca | bherrer2 | 956-447-6640 | Mid-Valley K-1.803G |
| Miller, Rebecca | rjmiller1 | 956-872-3057 | NAHC A-4.326 |
| Muro, Adriana | amuro5 | 956-872-3219 | NAHC A-4.344 |
| Neely, Jessica | jmoran1 | 956-872-3074 | NAHC A-4.318 |
| Ochoa, Patricia | pochoa10 | 956-447-6690 | Mid-Valley K-1.803K |
| Pruneda, Michelle | mlopez_7922 | 956-872-3009 | NAHC A-4.338 |
| Reyna, Eloisa | emoctez1 | 956-872-3104 | NAHC A-4.330 |
| Salinas, Cynthia | csalinas1 | 956-872-3167 | NAHC A-4.342 |
| Soliz, Erin | ehash_6277 | 956-872-3131 | NAHC A-4.322 |
| Trigo, Alexia | atrigo | 956-447-1069 | Mid-Valley K-1.803D |
| Vargas, Joel J. | jvargas_4024 | 956-872-2811 | NAHC PPB2A-B |
| Villarreal, Lutano | lvillarreal_0132 | | Starr L-1.620 |
| Yang, Richard | ryang_3797 | 956-872-2810 | NAHC A-412 |

For faculty not listed, please contact the department.

Staff

Staff

| Name | E-mail | Phone | Location |
| --- | --- | --- | --- |
| Gonzalez, Nadia | ngonz188 | 956-973-1071 | Mid-Valley 1.504 |
| Perez, Valerie - VN Lab Coordinator | vperez24 | 956-872-3006 | NAHC A-4.416 |

Career Exploration

Potential Job Settings

Hospitals
Medical Offices from General/Specialist
Home Health
Schools
Long Term Care
Hospice
Adult Day Care

Salary Data

Average Wage: $25.41/hour
Average Annual Pay: 

$52,850.00

Resources

Handbooks
Contact Vocational Nursing Program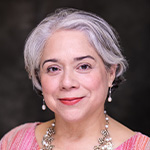 Department Chair
Dr. Margo Vargas-Ayala
NAHC A-4.314 
Email: mavargas-ayala
---
Program Advising
Mariano Aguilar
Advisor
NAHC A-100F
956-872-3052
Department Contact
NAHC A-4.302
956-872-3011
Undecided? Explore Career Choices