Physical Therapist Assistant
Physical Therapist Assistants, or PTAs, are licensed skilled health care providers who work under the direction and supervision of a physical therapist. PTAs assist the physical therapist to provide treatment programs to help restore or improve function, relieve pain, encourage independence and educate patients and their families.
Get Started at STC!

1-855-Go-To-STC
Students are admitted to South Texas College through the provisions of Board Policy 3200. General admission to the College does not imply admission to all programs of the College. The Nursing and Allied Health Division offers Selective Programs with application requirements. Application requirements are included in the description of each program. In addition, some Selective Programs have a Competitive Entry selection process based on a competitive point system.
PTA Program Application
Application Extended Deadline: May 30, 2023 at 5 p.m.
For more information contact marip@southtexascollege.edu or 956-872-3216.
Information Sessions
Students interested in the Physical Therapist Assistant Program are required to attend an information session. We will discuss program requirements, the application process and the point system evaluation.
Day/Time: Thursdays at 3 p. m.
Location: STC Nursing & Allied Health Campus - McAllen
To receive an invite to one of the PTA Program Information Sessions, please email:
Maria Ponce-Vargas, Guided Pathways Specialist at
marip@southtexascollege.edu.
Please provide the following information in the email:
Name
Student ID #
Preferred Email
Phone #
---
For additional information contact:
The Physical Therapist Assistant Department
Maria Ponce-Vargas, Guided Pathways Specialist
marip@southtexascollege.edu
Start: A new program class begins every Fall Semester.
Delivery: Daytime, Full-time
Application Deadline: May 23, 2023 for Fall Term
For an advising appointment please email Mari Ponce-Vargas.
Accreditation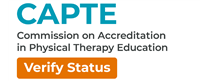 The Physical Therapist Assistant Program at South Texas College is accredited by the Commission on Accreditation in Physical Therapy Education (CAPTE), 3030 Potomac Ave., Suite 100, Alexandria, Virginia 22305-3085; telephone: 703-706-3245; email: accreditation@apta.org; website: http://www.capteonline.org
If needing to contact the program/institution directly, please call 956-872-3152 or email dianah@southtexascollege.edu.
Program Outcomes

| Graduating Class | Graduation Rate | First-Time Licensure Exam Pass Rate | Ultimate Licensure Exam Pass Rate | Employment Rate |
| --- | --- | --- | --- | --- |
| Class of 2020 | 90% | 100% | 100% | 100% |
| Class of 2021 | 65% | 92.9% | 100% | 100% |
| Class of 2022 | 80% | 100% | 100% | N/A |
2-year average Graduation Rate (2021-2022): 72% of students graduated from the Program.

2-year average Licensure Examination Pass Rate (2021-2022): 100% of graduates who tested have passed the licensure exam.

2-year average Employment Rate (2020-2021): 100% of graduates have obtained positions as PTAs within 12 months of passing the licensure exam.
Program Application Data

| Year | # of Applications submitted | # of students offered slots (accepted) | # of students who entered program (matriculated) |
| --- | --- | --- | --- |
| 2020 | 55 | 20 | 20 |
| 2021 | 45 | 21 | 21 |
| 2022 | 42 | 23 | 22 |
---
Apply HESI A2 Assessment Competitive Entry Process Student Financial Fact Sheet
Application Requirements
All applicants must:
Participate in the required Prospective Student Information session. For the session schedule, access the information online at http://nah.southtexascollege.edu/pta/ or contact the Physical Therapist Assistant Program at 956-872-3161.
Be admitted to the college as a high school graduate or GED equivalent
Meet TSI College Readiness Standards, or meet TSI exemption standards ( view testing requirements).
Complete all prerequisite courses with a minimum grade of "B" as listed in the Physical Therapist Assistant Program degree plan. BIOL 2401 Anatomy and Physiology I must be completed within the past five years and PTHA 1409 Introduction to Physical Therapy must be completed within the past two years
Complete the HESI A2 (Admissions Assessment) Exam as follows: Achieve an English Language Composite Score of 75% or higher, a Science (Anatomy & Physiology) Score of 75% or higher, and a Math Score of 75% or higher.  Scores must be current within the last 2 years. HESI A2 Exemptions are not permitted (click here for testing requirements).
Earn a minimum grade of "B" in "Introduction to Physical Therapy" course within the last two years. Required HESI A2 English Language Composite, Science, and Math test scores are needed to register for this course.
Earn a minimum cumulative GPA of 3.0 on a 4.0 scale in all courses, including transfer courses, and those completed at STC.
Pass a criminal background check, 10-panel drug screen through approved providers, and complete all required immunizations including Hepatitis B series. Students with criminal histories must provide proof of licensure eligibility from the Executive Council of Physical Therapy and Occupational Therapy Examiners (ECPTOTE). This process may take up to 6 months to complete. For more information contact the NAH Clinical Affairs Specialist at 872-3022.
Submit Documentation of Experience Forms as evidence of a minimum of twenty-five (25) hours of volunteer or work experience under the supervision of a PT or PTA in two different settings, for a total of fifty (50) hours. One experience should be completed in an inpatient setting (hospital or nursing facility), and the other should be completed in a different type of setting such as an outpatient clinic or pediatric center. Home Health hours are not accepted. Therapists who supervise volunteer experiences cannot be a relative or personal friend of the student applicant.
Meet Technical Standards as stated by the Physical Therapist Assistant Program.
Submit a completed Program application by stated deadline. For more information contact the Physical Therapist Assistant Program at 872-3161 or access the information online at http://nah.southtexascollege.edu/pta/.
Students who have met the above requirements may submit their application. Applications will be evaluated through a competitive selection process. Due to program size limitations, meeting application requirements does not guarantee admission into the program.
HESI A2 Exam
The HESI (Health Education Systems, Inc.) Admission Assessment, administered at South Texas College is a computerized exam designed to assess prospective students entering certain health fields at STC. The South Texas College Board of Trustees has approved the HESI exam for Fall 2017. Beginning September 1st 2017, students can begin signing up for the HESI exam through the STC Marketplace and pay all applicable fees.
How do I register for the HESI exam?
Student taking the HESI A2 exam must follow these instructions:
View the HESI available test dates at STC Marketplace using the HESI store. After you select a test date and time, you will be prompted to enter your information, payment, and to check off rules and regulations to test for the HESI A2 exam. Students are responsible to check out if they are testing for the HESI exam for the second time, failure to provide that information will result in taking the wrong exam. Absolutely no refunds will be given for providing the wrong information.
Once all information is entered, and your payment has been processed, you will receive a test date receipt which you will need to bring with you on the day of the exam. Your receipt is your proof of purchase; without it you may not be able to test.
Create an Evolve account at evolve.elsevier.com. Click on I'm A Student, then click My Evolve. In the orange pop-up box, click Create Account. You will receive an email containing your username and password.
Bring your payment receipt, your username and password, a valid non-expired ID. We do not recommend bringing in any other personal items; they are not permitted inside the testing room. If you bring any personal items, they will not be allowed inside the testing room. Students will be directed to place all personal items in a locker. STC nor the Student Assessment Center are responsible for any items damaged, stolen, or lost while being stored in the lockers.
What fees do I have to pay to take the HESI exam?
All students are required to pay a $25 reservation fee, plus a $45 test fee. All fees are not refundable and non-transferable. NO EXCEPTIONS.
What sections will I be tested on?
Students will be tested in seven areas and will be given a total of 5 hours for the exam.

| Subject | Items |
| --- | --- |
| Reading Comprehension: Provides reading scenarios in order to measure reading comprehension, identifying the main idea, finding meaning of words in context, passage comprehension, making logical inferences, etc. | 55 items |
| Vocabulary & General Knowledge: Contains vocabulary terms that are commonly used in both general English speaking settings and in health care fields. | 55 items |
| Grammar: Contains basic grammar, including parts of speech, important terms and their uses, commonly occurring grammatical errors, etc. | 55 items |
| Basic Math Skills: Focuses on math skills needed for health care fields, including basic addition, subtraction, multiplication, fractions, decimals, ratio and proportion, household measures, general math, facts, etc. | 55 items |
| Anatomy & Physiology: Provides coverage of general terminology and anatomical structures and systems. | 30 items |
| Learning Style: Assesses the preferred learning style. | 14 items |
| Personality Style: Assesses personality related to preferred learning style. | 15 items |
Where is the HESI exam administered?
At this time the HESI exam is only administered at the Pecan campus. All students should report to the STC Student Assessment Center located at 2603 Pecan Plaza.
What do I need to bring on the day of the exam?
On the day of the exam, students are only required to bring in their valid non-expired ID, receipt of payment, and student username and password . Personal belongings, including electronic devices are not permitted inside the testing room. Students are advised to not bring these items on the day of the exam, however a locker is provided to store personal items if needed. SAC is not responsible for lost, stolen, or damaged items stored inside the locker.
How do I prepare?
A study booklet is available and can be purchased at the online store:
HESI Admission Assessment Review, 4th Edition
ISBN-10: 0323353789
ISBN-13: 9780323353786
When do I know the results of my exam?
A copy of the HESI test scores will be given after completion. The Student Assessment Center does not discuss test scores with testers. Students are recommended to discuss all test scores with their particular department of study.
If you have any further questions or comments, please contact the Student Assessment Center at 956-872-3484.
How many times can I test?
Students are allowed to test for HESI only twice per eligibility period only.
There are three eligibility periods:
January 1 through May 31
June 1 through August 31
September 1 through December 31
STC PTA program may not accept HESI scores for students who test for more than twice per eligibility period. Students will not receive any refunds if they test more than twice per eligibility period.
Competitive Entry Selection Process
The PTA Program selection process is based on a Point System evaluation. Points are awarded for the following selection criteria: GPA of PTA Program prerequisite and general education courses, HESI A2 Exam scores, volunteer/experience forms, interview scores, and optional points which may be obtained from items listed on the Application Form (for example, completion of CSFH 0101 College Success for Healthcare course with a B or better, etc.). Qualified applicants are numerically ranked based on the number of acceptance points earned, and are either accepted, placed on an alternate list, or not accepted. Due to program size limitations, a number of applicants who meet the additional program application requirements may not be admitted to the program. The typical number of new positions available on an annual basis is 20; the final number is dependent upon available resources. Should any of the accepted applicants decline admission, an alternate will be offered acceptance to the program. In the case of tied applicants, finalists will be chosen based on the date of application.
A new applicant pool is established for each admission period. Applicants who are not admitted for the current application period must re-apply to be considered for a later application period. PTA Program applications are available annually from the PTA Program Department. The window for submission of completed applications opens on the second Monday of June and closes on the second Monday of July of the current year. Selection of students is made one time a year during the summer. Newly selected students attend program orientation in the summer and begin program classes in the fall semester.
Faculty

Faculty

| Name | E-mail | Phone | Location |
| --- | --- | --- | --- |
| Hernandez, Diana - PT, MEd - Program Chair | dianah | 956-872-3152 | NAHC A-323 |
| Garcia, Arlene - PTA | arleneg | 956-872-3153 | NAHC A-324 |
| Ruelas, Sayda - PT | sruelas_6210 | 956-872-3154 | NAHC A-326 |
| Polvado, Sharlene - PTA | spolvado | 956-872-3016 | NAHC A-325 |

For faculty not listed, please contact the department.

Staff

Staff

| Name | E-mail | Phone | Location |
| --- | --- | --- | --- |
| Ponce - Vargas, Mari | marip | 956-872-3216 | NAHC A-100D |
| Aguilar, Diana - Faculty Secretary | danaya | 956-872-3161 | NAHC A-331 |
| Garcia, Diana - Licensed Lab Asst. | dgarcia_2490 | 956-872-3038 | NAHC A-330 |
| Calderon, Celania - Licensed Lab Asst. | celania_9367 | 956-872-3038 | NAHC A-330 |

Career Exploration

Work Environment

PTAs work in settings such as hospitals, nursing homes, outpatient clinics, home health, schools, sports facilities, and more. Patients/clients treated in physical therapy range from newborns to the elderly and sample diagnoses include athletic injuries, back/neck problems, strokes, spinal cord injuries, cerebral palsy, arthritis, and post-surgical conditions such as total joint replacements.

Care provided by a PTA may include:

teaching patients/clients exercises to increase movement and flexibility
helping increase a patient's/clients balance, strength and coordination
providing training for activities such as walking with crutches, canes, or walkers
use of physical agents and electrotherapy such as ultrasound and electrical stimulation

Salary Data

National Average Wage: $25.63/hr. or $53,320/year (BLS, May 2013)
Texas Average Wage: $33.04/hr. or $68,730/year (BLS, May 2013)

Resources

Program Resources

Helpful Links

In the Spotlight

PTA Program in the Spotlight
Contact Physical Therapist Assistant Program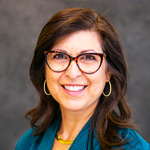 ---
Program Advising
Department Contact
Diana Aguilar
Faculty Secretary
956-872-3161
Undecided? Explore Career Choices