Regional Center for Public Safety Excellence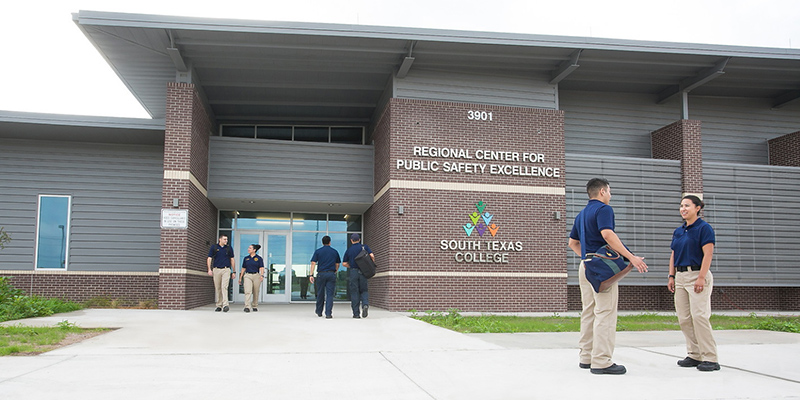 South Texas College is constructing a state-of-the-art facility that when operational, will expand our region's capacity to provide educational opportunities for the public.  The facility, located at 3901 S. Cage Blvd. in Pharr, will include academic buildings, law enforcement and fire safety training structures, vehicle skills pad, emergency vehicle operations course, simulated weapons center, target range and other state of the art components. The target range will be open to the public for firearms safety training, practice shooting, skills development, and National Rifle Association certifications.
The $71.28 million dollar long-range master plan sits on a 64-acre site with 180 additional acres available for future expansion  and will include the following phases:
Phase One: An academic building with computer lab, simulated firearms training lab, driving training lab, physical fitness room, locker rooms and showers. A vehicle operations skills pad and driving track will also be constructed.
Phase Two: Fire-training structures, an Emergency Vehicle Operations Course (EVOC), and a cityscape with non-lethal simulation training capacity, a covered shooting range that complies with the National Environmental Policy Act and that includes a classroom for Hunter Education, firearm safety training, and other educational opportunities, activities, and events.
Phase Three: Integrative Homeland Security that will add a Physical Plant and the addition of several education and student services buildings. 
Public Educational Opportunities
The South Texas College Police Academy contracts with the Pharr Rifle & Pistol Club Inc. to train and qualify cadets enrolled in the program. The addition of a target range will make the RCPSE and South Texas College a hub for firearms safety and education across the Rio Grande Valley. The target range will be constructed in an easily accessible location for public access.  Additionally, various educational opportunities, activities, and events will be available at the RCPSE, including:
Hunter Education
Training in Hunter Target Acquisition
Firearm Familiarity
Firearms Safety Education Training
Enhancement of Beginner and Intermediate Shooting Skills
Training Programs by NRA-certified Instructors
Game Laws and Ethics Training
Club Memberships for Hunters and Shooters
License to Carry (LTC)
Field Days for Live-Fire Skills Training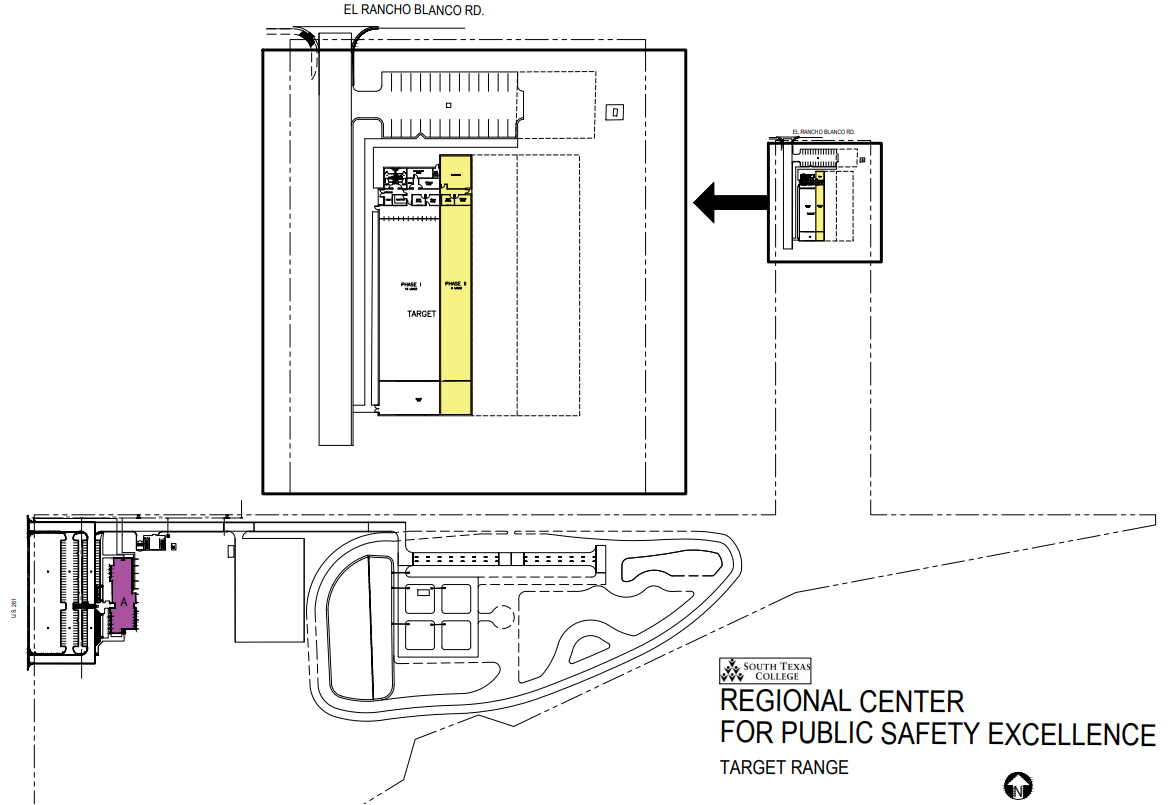 South Texas College is dedicated to providing excellence in educational programs and accessibility to a diverse population. The RCPSE will be a catalyst to advance public safety and will engage the public in multiple educational opportunities.
Law Enforcement and Fire Safety Professionals
The new RCPSE will make South Texas College the first border community college in the nation to provide training for local, county, state and federal professionals in law enforcement, public safety, fire science and homeland security along the US/Mexico border. Opportunities for professional growth and access to training will strengthen public safety and benefit those who make public service a career.