Information Technology
Get Started at STC!

1-855-Go-To-STC
The Information Technology programs are designed to prepare students looking to gain highly marketable and employable skills and training in order to join the information technology workforce. Whether you're interested in Networking or Multimedia, the Information Technology department has everything you need.
We offer a wide range of certificates and degrees that provide students the best education and training possible for the dynamic learning and working environment that exists today.
Career Opportunities
According to the U.S. Bureau of Labor Statistics, 8 of the 10 largest STEM occupations are related to computers and information technology. This includes computer support specialists, applications software developers, and computer systems analysts. Some of the other top 10 disciplines include:
Network and Computer Systems Administrators
Web Developers
Computer Network Architects
Cisco Networking Academy
Networking knowledge will enhance your career in any field, because every organization relies on connectivity for success. Prepare yourself for globally-recognized Cisco certifications — a powerful way to differentiate yourself on college applications and in the job market.
Contact Information Technology Program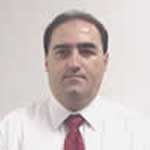 ---
Department Contact
Araceli Garcia
Technology A-231
956-872-6101
Velma Cervantes
Guided Pathway Specialist
Pecan K 1.614
956-872-3461
Undecided? Explore Career Choices