Computer Science
An associate degree in Computer Science prepares students for careers in computer programming and software engineering. Coursework includes programming fundamentals, object-oriented programming, data structures and assembly language.
This program is designed for students who plan to continue with a bachelor's degree here at South Texas College or transfer to a four-year university.
Potential Job Titles
Computer Programmers
Programmer Analyst
Software Engineers
Systems Developer
Get Started at STC!

1-855-Go-To-STC
Contact Computer Science Program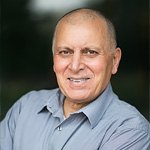 ---
Department Contact
Sandra Luna
Guided Pathways Specialist
Pecan J3.1004
956-872-3461
Estela Flores
Faculty Secretary
Computer Science Department
Pecan M-151
956-872-2056
Undecided? Explore Career Choices