Cybersecurity
The Cybersecurity Specialist Associate of Applied Science and Certificate degrees are designed for students interested in entering the field of cybersecurity technologies. The degree prepares students to learn practices that are designed to protect networks, computers, programs and data from attack, damage, or unauthorized access. Cybersecurity Specialists will learn about computer security, installing security software, network monitoring for security breaches, and responding to cyber-attacks.
Learn more about cybersecurity, training opportunities, resources, and cybersecurity conferences by visiting the Cybersecurity Center.

Get Started at STC!

1-855-Go-To-STC
Degree Plans Faculty Staff Career Exploration
Faculty

| Name | E-mail | Phone | Location |
| --- | --- | --- | --- |
| Salinas, Francisco | fsalinas | 956-872-2241 | Pecan Y2.302S |
For faculty not listed, please contact the department.
Staff

| Name | E-mail | Phone | Location |
| --- | --- | --- | --- |
| Garcia, Araceli | agarc319 | 956-872-6101 | TECH A-229 |
| Zaragoza, Isauro | idzaragoza | 956-872-6184 | TECH A-223 |
Employment Opportunities
Students who complete the Cybersecurity Specialist Associate and Certificate degrees can find employment in the following industries:
Local, state, and federal level jobs in law enforcement
Private sector
Hospitals
Financial industry
The standard occupational classification for Information Security Analysts include reported job titles such as Security Specialists, Security Analyst, and System Analyst.
www.cyberseek.org
View an interactive map and see what job opportunities are available and what requirements are needed to obtain those positions.
Industry Certifications
South Texas College students pursuing the degrees of Cybersecurity Specialist have the opportunity to earn industry certifications before they graduate from the program. Certifications are necessary in order for students to demonstrate they have mastered certain skills and help them earn a job once they graduate.
The following certifications are available to students.
Cisco Certified Entry-Level Network Technician (CCENT)
CompTIA Security+
Cellebrite Certified Operator (CCO)
Cellebrite Certified Physical Analyzer (CCPA)
Paraben Certified Mobile Operator (CMO)
Blackbag Certified Mobilyze Operator (CMO)
Splunk Operator
---
Contact Cybersecurity Program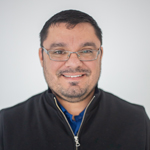 ---
Department Contact
Cintia Munoz
Faculty Secretary
Pecan Y 2.302-A
956-872-7237
Undecided? Explore Career Choices