Emergency Medical Services
The Emergency Medical Services program will prepare students to deliver out-of-hospital emergency care at the scene of an accident or a medical emergency. EMTs and Paramedics typically serve as vital members of the Emergency Medical Services team who can, with competence, use their medical skills to relieve suffering, reduce injury severity, and prevent death.
Get Started at STC!

1-855-Go-To-STC
Students are admitted to South Texas College through the provisions of Board Policy 3200. General admission to the College does not imply admission to all programs of the College. The Nursing and Allied Health Division offers Selective Programs with application requirements. Application requirements are included in the description of each program. In addition, some Selective Programs have a Competitive Entry selection process based on a competitive point system.
Delivery:

Basic: McAllen - Days & Nights; Starr County - Days
Advanced: McAllen - Days & Nights
Paramedic: McAllen - Days

Start:

Basic & Advanced: Fall, Spring, & Summer
Paramedic: Fall

Locations:

Nursing Allied Health Campus - McAllen
Starr County Campus - Rio Grande City
Information Sessions
Students interested in the Emergency Medical Services Program are required to attend an EMS Program information session.
Day/Time: Tuesdays at 1:30 p. m.
Location: STC Nursing & Allied Health Campus - McAllen
To receive an invite to one of the EMS Program Information Sessions, please email:
Maria Ponce-Vargas, Guided Pathways Specialist at
marip@southtexascollege.edu.
Please provide the following information in the email:
Name
Student ID #
Preferred Email
Phone #
---
For additional information contact:
The EMS Department
Phone: 956-872-3178
Email: EMSDept@southtexascollege.edu
Live Chat: July 31 - Aug. 23 on Mondays & Wednesdays from 1:30 p.m. - 2:00 p.m.
Join Blackboard Live Chat
Program Application
EMS Program applications are available below or at EMS Program and will be discussed and completed during advisement prior to registration. Please contact the Guided Pathways Specialist, Maria Ponce-Vargas, at 956-872-3216 for additional information.
Spring 2024 Application Deadline:
January 11, 2024
For information on how to complete the Complio requirements view:
Complio Process
Complio Tutorial Videos
Application Requirements
Participate in the Prospective Student Information Session.
Be admitted to the college as a high school graduate or GED equivalent, except for dual credit students.
EMT-Basic Certificate TSI exempt.
Advanced EMT Certificate TSI exempt.
Paramedic Certificate or AAS Degree Option: Meet TSI College Readiness Standards or meet TSI exemption standards.
Earn a minimum cumulative GPA of 2.0 on a 4.0 scale for all courses completed at STC or, if currently a high school student, a minimum cumulative GPA of 2.0 on a 4.0 scale on the high school transcript.
Be 18-years of age to be eligible for certification by the Texas Department of State and Health Services or National Registry.
Hold a valid Texas Driver's License or Texas ID.
Clinical/Practicum Requirements (Complio)
Pass a criminal background check, 10-panel drug screen, current CPR status, current accident/health insurance and complete all required immunizations including Hepatitis B series. https://nah.southtexascollege.edu/clinical_affairs.html
If you have a criminal record and would like to be evaluated for eligibility, contact the Department of State Health Service - Office of EMS and Trauma Systems Coordination 512-834-6740 for more information. The Petition for EMS Criminal History Pre-Screening form and the Texas Fingerprint Service Code form are available at  www.dshs.state.tx.us/emstraumasystems/formsresources.shtm.
Submit a completed program application.
Meet the technical standards of the program.
Program Orientation
Spring 2024 Orientation
Date: January 11, 2024
Time: 8 a.m. - 5 p.m.
Location: NAH A, Room 101 - 102
---
Paramedic Entrance Exam
Date: January 11, 2024
Time: 8 a.m. - 12 p.m.
Location: NAH A Room 2-424
*Must purchase FISDAP Paramedic Entrance Exam before Orientation.
---
Clinical Orientation
Date: January 11, 2024
Time: 1 p.m. - 5 p.m.
Location: NAH B, Room 2-102 & 2-104
---
1101 E Vermont Ave. McAllen, Texas 78503
Program Selection Process
Students accepted on a first-come first-serve basis until maximum class size reached. A waiting list for the next available class is established if more applications are received that can be accommodated.
Goals
To prepare competent entry-level Emergency Medical Technician-Paramedics in the cognitive (knowledge), psychomotor (skills), and affective (behavior) learning domains, with exit points at the Advanced Emergency Medical Services(Advanced), and Emergency Medical Technician/Basic and First Responder Levels.
Accreditation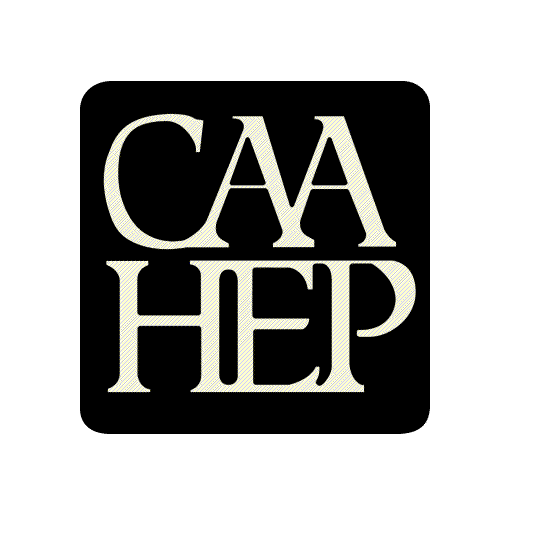 South Texas College is accredited by the Commission on Accreditation of Allied Health Education Programs (CAAHEP) upon the recommendation of the Committee on Accreditation of Educational Programs for the Emergency Medical Services Professions (CoAEMSP).
Commission on Accreditation of Allied Health Education Programs
25400 U.S. Highway 19 North, Suite 158
Clearwater, FL 33763
www.caahep.org
8301 Lakeview Parkway, Suite 111-312
Rowlett TX 75088
214-703-8445
FAX 214-703-8992
www.coaemsp.org
CoAEMSP Expected Level of Achievement 70% on all categories
EMS Annual Program Outcomes
Retention/Attrition
2021: 70.8%
National Registry (Students attempting exam)
2021: 81.3%
Positive Job Placement
2021: 100%
Contact Emergency Medical Services Program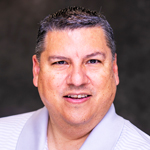 ---
Program Advising
Department Email
EMSDept@southtexascollege.edu
Undecided? Explore Career Choices