Dual Enrollment Academy Programs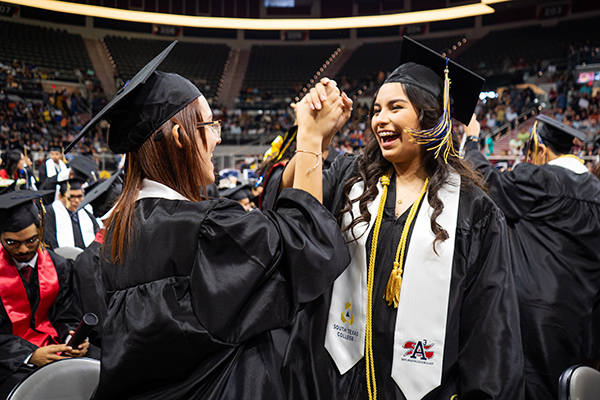 Are you a current high school Sophomore student seeking a challenging program? Apply today to be selected to earn an associate degree by the end of your senior year in one of the following:
Application Checklist
Complete a South Texas College Admissions Application
Student Typed Essay: Select One Essay Option & Indicate Selected Option at Beginning of Essay. Formatting: 1 Page Minimum, size 12 font, Times New Romans, Double-Spaced

Option #1: Describe the topics/issues that you care about, why they are important to you, and how do they relate to your selected field of study. How will you use your personal, work/volunteer, and academic experiences to make a positive impact on them?
Option #2: Describe a time when you faced a challenge, setback, or failure. What did you learn from that experience, how did it change you, and how will you use those lessons to be successful in your field of study?

3 Letters of recommendation - 9th or 10th grade teacher of each of the following core areas:

English, Math and Science (no other subjects allowed)

Submit the most recent High School Transcript
Submit Passing TSI Assessment Test Scores
Minimum TSIA 2.0 Assessment Scores

| Test | Minimum Score |
| --- | --- |
| ELAR (Reading & Writing) | 945 and Essay 5 or less than 945 and Diagnostic Level of a 5 or 6 and at least a 5 Essay |
| Math | 950 or Below 950 and Diagnostic Level 6 |
Program Application
Application Period Closes on March 25, 2024.
Program Details
Prospective Students
Current Academy Students