Physics
The Associate of Science degree with a field of study in Physics offers students the opportunity to take a core curriculum of general education with an emphasis in Physics. Physics students may select a career in a wide range of scientific and technical fields.
Get Started at STC!

1-855-Go-To-STC
Associate of Science
Physics
Faculty
Name
E-mail
Phone
Location
Cortez, Jose
jlcortez
956-872-7261
Pecan G-152
Doney, Carl
cdoney
956-872-2529
Pecan G-155
Gassem, Mahmoud
mgassem
956-872-2005
Pecan G-157
Hinck, Jeremy
jhinck
956-973-7672
Mid-Valley K-1.402AA
Lamichhane, Pramod
plamichh
956-872-2560
Pecan G-158
Lee, Louis
llee
956-872-5635
Pecan G-151
Lopez, Mario
mlopez1
956-872-5639
Pecan G-150
Nandigam, Ravindra
rcnandigam
956-872-2539
Pecan G-156
Neupane, Dr. Prabhat
pneupane
956-872-3538
Pecan G-160
Wahid, Saiyid
fwahid
956-872-8370
Pecan G-159

Williams,

 Wendi W.

wwilliam

956-872-8319

Pecan G-147
Xu, Guanghua
gxu
956-872-2045
Pecan G-154
For faculty not listed, please contact the department.
Staff

| Name | E-mail | Phone | Location |
| --- | --- | --- | --- |
| Castillo, Maria | mgcastillo | 956-872-6617 | Mid-Valley B-212 |
| Espino, Omar | oespino | 956-872-6423 | Pecan G-113 |
| Flores, Chantel | cflore35 | 956-872-1926 | Pecan V-2.603 |
| Jorge, Celina A. | cesparza1 | 956-872-1994 | Pecan J3.1004 |
| Montes, Samantha | sguerra_8351 | 956-872-5855 | Starr L-2.304 |
---
Contact Physics Program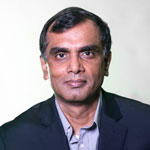 ---
Department Contact
Celina A. Jorge
Student Success Specialist
Pecan Pecan J3.1004 
956-872-1994
Jocelyn Saenz
Faculty Secretary
Pecan G-146
956-872-1971
Undecided? Explore Career Choices