Mathematics
The Associate of Science degree with a field of study in Mathematics offers students the opportunity to take a core curriculum of general education with an emphasis in Mathematics. Mathematics majors learn foundational mathematical skills that can be applied in various professions, especially the traditional sciences.
The Associate Degree of Science in Mathematics serves as a two-year transferable block to a four-year university for a Mathematics minor or Bachelor of Science in Mathematics. Many potential career opportunities exist for Mathematics majors, including careers in actuarial sciences, aerospace, business, economics & finance, engineering, insurance, medical sciences, education, computer science, and the physical sciences. Potential careers include:
Actuary
Data Analyst
Data Scientist
Forecast Analyst
Game Designer
Researcher
Statistician
Sales Analyst
Consultant
Systems Analyst
Logistics
Investment Analytics
Educator
Operations Research
Computer Programming & Development
Get Started at STC!

1-855-Go-To-STC
Degree Plans

Associate Degree

Mathematics

Faculty

Faculty

| Name | E-mail | Phone | Location |
| --- | --- | --- | --- |
| Abe, Dr. Terutake | tabe | 956-872-6784 | Pecan Y 1.304R |
| Amro, Dr. Hanan | hamro2 | 956-872-7260 | Pecan Y 1.304L |
| Arredondo, Enrique | earredo | 956-872-2674 | Pecan Y 2.302-J |
| Bell, Jonathan | jwbell | 956-872-5643 | Pecan Y 1.304S |
| Brown, Sun Mi | sybrown | 956-447-6680 | Mid-Valley G-138 |
| Carpio, Rosana C. | rccarpio | 956-872-6491 | Pecan Y 2.302-K |
| Cortez, Pablo | cortez | 956-872-2082 | Pecan Y 2.302-G |
| Dominguez, Veronica | vedoming | 956-447-1250 | Mid-Valley G-156 |
| Flores, Elizandro | eflores | 956-872-2081 | Pecan Y 2.302-Q |
| Garcia, Javier | javierg | 956-872-7235 | Pecan Y 2.302-F |
| Garcia, John | jggarcia | 956-973-7611 | Mid-Valley G-154 |
| Garcia, Maria | mmgarcia | 956-488-5849 | Starr E 2.704 |
| Gaytan, Juan | jgaytan | 956-872-6785 | Pecan Y 1.304T |
| Getso, Richard | rgetso | 956-872-7241 | Pecan Y 2.302-U |
| Gutierrez, Rosa | rgutierr | 956-488-5848 | Starr E 2-624 |
| Hassanpour, Dr. Mehran | hassanp | 956-872-6450 | Pecan J 3-1202 |
| Ibarra, Juan | ibarra | 956-872-2083 | Pecan Y 2.302-R |
| Li, Dr. Huaien | huaienli | 956-872-2671 | Pecan J 3-906 |
| Lopez, Armando | alopez | 956-872-2063 | Pecan Y 2.302-T |
| Luna, Juan | jluna | 956-973-7647 | Mid-Valley G-143 |
| Lung, David | dlung | 956-488-5815 | Starr E 2.724 |
| Meisel, Todd | tmeisel | 956-872-6405 | Pecan J 3-910 |
| Montez, Daniel A. | dmontez_1994 | 956-447-1283 | Mid-Valley J 2.804B |
| Morin, Mario J. | mjmorin | 956-872-7258 | Pecan Y 1.304B |
| Munguia, Maria | mmunguia | 956-872-7255 | Pecan J 3.908 |
| Neely, Christopher | cneely | 956-872-6403 | Pecan J 3-902 |
| Paz, Pedro | apazjr | 956-973-7610 | Mid-Valley K 1.402-Y |
| Peña, Lazaro | lpena | 956-488-5879 | Starr E 2-604 |
| Punsalan, Alda | aldapuns | 956-973-7622 | Mid-Valley G-145 |
| Rai, Lily | lilyrrai | 956-872-2545 | Pecan J 3-904 |
| Rodriguez, Fidel | frodriguez45 | 956-872-2068 | Pecan Y 2.302-H |
| Ruvalcaba, Marco | rmarco | 956-872-2064 | Pecan Y 2.302-V |
| Shaath, Nayef | nshaath1 | 956-872-8387 | Pecan Y 1.304P |
| Vazquez, Matea | matea | 956-872-6415 | Pecan Y 2.302-X |
| Yin, Wei | wyin | 956-872-2099 | Pecan Y 1.304M |

For faculty not listed, please contact the department.

Staff

Staff
Name
Office
Phone
Email
Cintia Munoz - Secretary
Pecan Y 2.302-A
956-872-7237
cmunoz15
Celia Sanchez - Faculty Secretary
Pecan Y 1.304-A
956-872-3486
cdelgad3
Student Success Specialist
Velma Cervantez - Pecan / Virtual
Pecan K 1.614
956-872-3461
vcervantes
Celina A. Jorge - Pecan/Virtual
Pecan J 3.1004
956-872-1994
cesparza1
Contact Mathematics Program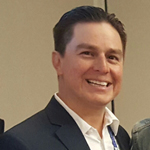 ---
Program Questions/Inquiries Contact
Guided Pathway Specialist
956-872-3461
stem@southtexascollege.edu
Department Contact
Cintia Munoz
Faculty Secretary
Pecan Y 2.302-A
956-872-7237
Celia Sanchez
Faculty Secretary
Pecan Y 1.304-A
956-872-3486
Undecided? Explore Career Choices