Biology
The Associate of Science Degree with a field of study in Biology offers students the opportunity to take a core curriculum of general education courses with an emphasis in Biology.
Many exciting career opportunities are available in the biological sciences. Students should bear in mind that many of the career areas listed require training beyond the Associate of Science degree, and some will require a post-graduate degree. The following is the list of the career areas one can pursuit with a degree in Biology:
Agriculture
Dentistry
Environmental Science
Genetic Engineering
Marine Science
Medical research
Microbiological Research
Molecular Biology
Physical Therapy
Toxicology
Wildlife Biology
Biotechnology
Dietary Research
Forensic Science
Health Sciences
Medicine
Pharmacology
Science Education
Veterinary Science
Get Started at STC!

1-855-Go-To-STC
Contact Biology Program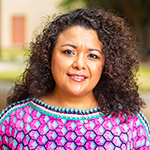 ---
Department Contact
Jennifer M. Troncoso
Guided Pathway Specialist
Pecan J-3.1120
956-872-6786
Undecided? Explore Career Choices