Language and Cultural Studies
The Language and Cultural Studies Field of Study is designed to provide students the opportunity to develop and enhance their practical communication skills and cross-cultural understanding that will provide them the foundational coursework required for careers in languages and cultural studies.
Furthermore, the field of study will focus on integrating language, culture and literature to help students gain an international perspective for living and working in today's global society.
Students declaring a field of study in Languages and Cultural Studies may choose courses in one or more of the following concentrations: Spanish, Bilingual/Bicultural Studies, Spanish/English Translation and American Sign Language.
Get Started at STC!

1-855-Go-To-STC
Contact Language and Cultural Studies Program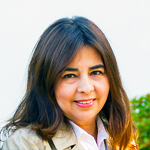 ---
Department Contact
Maricela Martinez
Pecan J 2.804
956-872-6425
Jovonne Delgado
ASL Coordinator/Advisor
Pecan Y 2.302M
956-872-2015
Undecided? Explore Career Choices