Turkey Trot Run/Walk
Since 2005, the South Texas College Turkey Trot has brought the community together to promote a healthy and active lifestyle while supporting others in need during the holiday season. Over the years, the Kinesiology Department accepted over 20,000 pounds of canned food donations. We are no longer collecting canned goods, but we will accept monetary donations to support the South Texas College Student Food Pantry.
For more information contact: Brenda Ayala, Kinesiology Instructor at 956-872-3706 or bayala@southtexascollege.edu; Edward Hernandez, Coordinator of Kinesiology and Instructional Facilities, at 956-872-3727 or eherna65@southtexascollege.edu.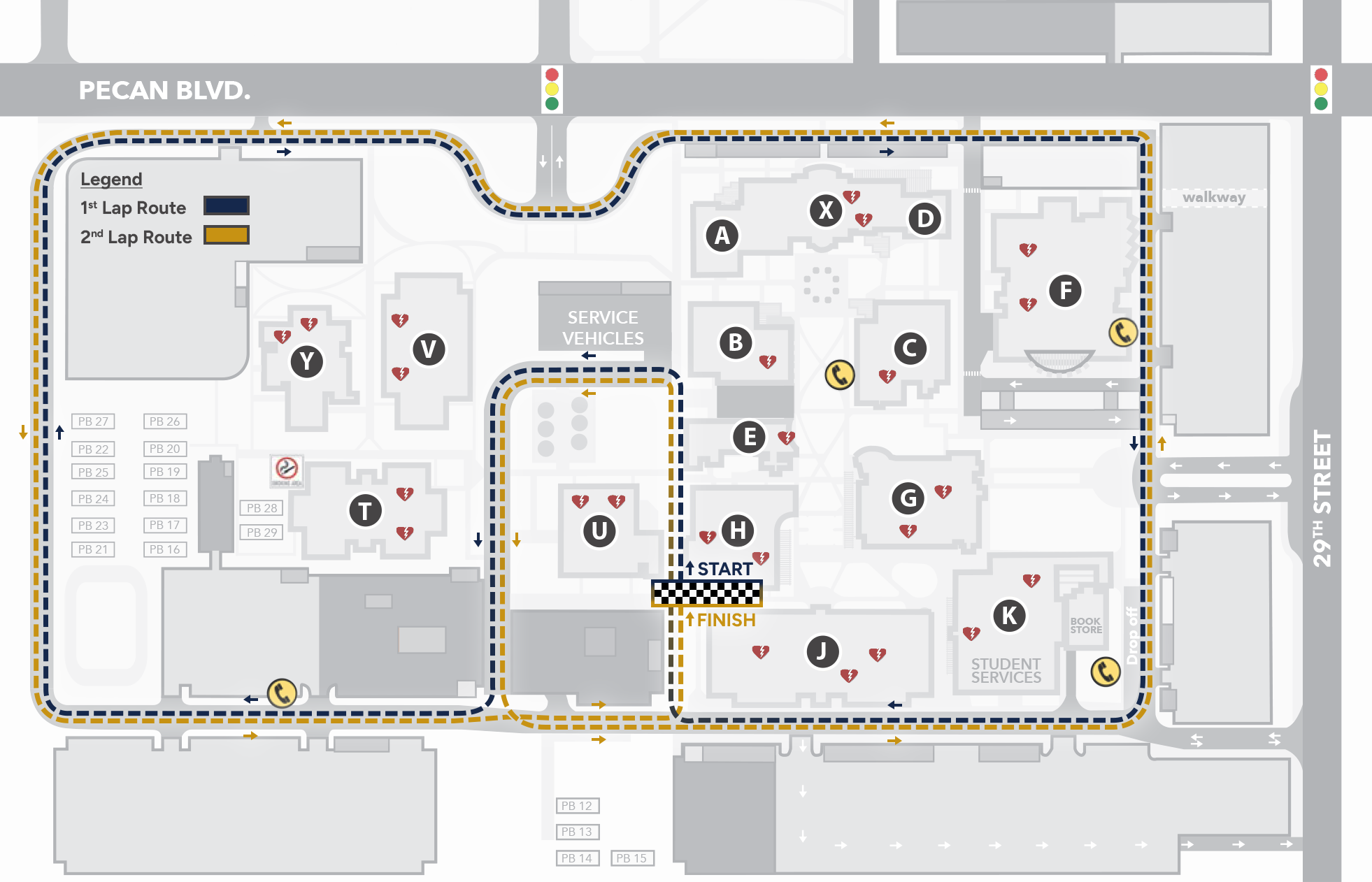 Date & Time
Saturday, Nov. 18, 2023
South Texas College
Pecan Campus
Student Union - Building U
3201 W. Pecan Blvd.
McAllen, TX 78501
Admission fee: $10 donation to support the South Texas College Student Food Pantry.
Packet Pickup on event day from 6:30 a.m. to 7:30 a.m. at Student Union - Building U.
Run/Walk a 2.2-mile course starting at 7:30 a.m.
FREE t-shirts and goodie bags to the first 250 participants.
Turkey prizes for top finishers in women's/men's divisions.
Free t-shirts while supplies last and T-shirt size not guaranteed.