Psychological Science
Psychology is the scientific study of the mind and human behavior. The Department of Psychological Science provides students with scientific knowledge related to human behavior and mental processes to include neuroscience, sensation and perception, memory, cognition, language, intelligence, consciousness, developmental psychology, personality, psychological disorders, therapy, statistics, and human sexuality. It is our department's vision to provide students with critical thinking skills, knowledge, and motivation to foster personal growth, adopt a scientific attitude, and become lifelong learners.
The Department of Psychological Science at South Texas College offers students the opportunity to obtain an Associates of Arts (A.A.) in Psychology. The degree requirements for all students include completion of core curriculum and field of study courses. The program encourages students to become familiar with the different fields of Psychology, which will enable them to make an informed decision on how to continue their academic and professional careers. This degree is an excellent transfer program since the core curriculum parallels the first two years of most four-year psychology degrees.
Get Started at STC!

1-855-Go-To-STC
Degree Plans Faculty Resources Honor Society Clubs
Associate Degree
Psychology
Faculty
Name
E-mail
Phone
Location
Alvarez, Rita R.
ralvarez44
956-872-3425
Pecan

PB26-B-B

Armstrong, Dr. Blake
blakea
956-447-6658
Mid-Valley G-249
Cantu, Peter
pcantu
956-447-1222
Mid-Valley G-148
Chapa, Yvonne

ymchapa

956-973-1074
Mid-Valley G-250
Espinoza, Melanie A.
mharr_1447
956-872-3493
Pecan T1.614
Gonzalez, Carlo
cgonzale1
956-872-3454
Pecan T2-632
Gonzalez, Dr. Paul
plgonzalez
956-872-2130
Pecan T1-634
Moreno, Sandra
smoreno
956-973-7639
Mid-Valley H-137
Ortiz, Francisco Jr.
fortizjr
956-973-7662
Mid-Valley B-202I
Reid, Dr. Jennifer
jdreid
956-872-2663
Pecan T1-328
Rodriguez, Carlos R.
crrodrig
956-872-3633
Pecan PB26-B-C
Rodriguez, Dr. Orlando
orodrigu
956-872-2072
Pecan T1-630
Sanchez, Dr. Jose
jsanchez
956-872-2041
Pecan T1-704
Sarabia, Alexandro
asarabia1
956-716-4735
Starr E2-730
Sarabia, Wilfrido
wesarabi
956-488-5898
Starr E2-716
Veliz, Liza
lveliz
956-872-5608
Pecan T1-638
Weber, Timothy
tweber
956-872-3716
Pecan T1-636
For faculty not listed, please contact the department.
The Psi Beta Chapter at South Texas College
National Honor Society in Psychology for 2 year Colleges
Founded in 1982, Psi Beta is a national honor society for students attending twoyear colleges, inviting students who plan to major in psychology. Our mission is to encourage professional development and psychological literacy of students by promoting and recognizing excellence in scholarship, leadership, research, and community service.
Eligible students are invited to join each semester by email invitation
The Benefits of Psi Beta Membership
Recognition
Present your research regionally and nationally, including paper and poster presentations. Wear honor regalia accessories at graduation, and sport Psi Beta apparel.
Lifetime Membership
Psi Beta is a career reference throughout your lifetime. Psi Beta membership meets one of the requirements for entrance at the GS-7 level (2 levels higher) in numerous occupations in Federal service. We will always affirm your Psi Beta membership.
New Opportunities
Learn leadership skills and gain research experience. Publish in the national newsletter and or Journal of Student Research. Collaborate with other chapters across the country. Participate in psychological conferences.
Award Eligibility
Learn leadership skills and gain research experience. The student research paper awards provide cash prizes. Meet outstanding psychology professionals.

@psibetanational

@psibetanational
Email: psibeta@southtexascollege.edu
---
Contact Psychological Science Program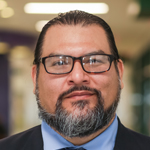 ---
Department Contact
Michele Vela
Pecan T1-624 
956-872-3501
Undecided? Explore Career Choices