Music
The Associate of Arts in Music Degree 1 will focus on establishing a solid music foundation in music theory, music literature, applied instrumental and voice lessons, piano proficiency and participation in solo performances as well as various music ensembles. These foundational studies are in preparation and designed for transferability to higher education institutions by the serious music student wishing to complete a Bachelor of Arts or Bachelor of Music Degree. Music ensembles are open for participation to the general student body by permission of the ensemble director.
1The Associate of Arts in Music does not transfer as core complete. The student is encouraged to complete the additional coursework during their junior year or at South Texas College before transferring to a university.
Get Started at STC!

1-855-Go-To-STC
Degree Plans

Associate Degree

Music

Faculty

Click each name for more info

For faculty not listed, please contact the department.

Staff

Staff

| Name | E-mail | Phone | Location |
| --- | --- | --- | --- |
| Cruz, Gilbert - Program Assistant | gcruz7 | 956-872-3424 | Pecan L-163 |
| Garza, Irene - Secretary | igarza_3299 | 956-872-2503 | Pecan L-154 |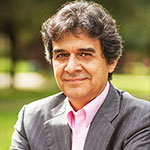 William Buhidar
Assistant Professor of Music
"We're a fortunate lot, we musicians. As challenging as perfecting a piece of music can be, from practice to performance, in the end we get to do what we love - make music!"
William Buhidar's conducting work has been presented on broadcasts of National Public Radio's "Performance Today" and programmed on radio stations such as Baltimore's WBJC-FM. Concert reviews of his performances reflect his solid reputation among critics and audiences alike. Mr. Buhidar has conducted a wide spectrum of music that has included symphonic and chamber orchestra concerts, complete dramatic opera and ballet productions, choral programs and a wide variety of "pops" concerts. He is also an active Clinician/Consultant for Youth Orchestras. Additionally, Mr. Buhidar was selected through competitive audition as a participant in the Eastman School of Music Summer Conducting Institute where he studied with Neil Varon, a former student of Leonard Bernstein and Herbert von Karajan. His participation in the institute resulted in a recent invitation to appear as a Guest Conductor with the Rochester Philharmonic Orchestra. Mr. Buhidar holds a Master of Music Degree in Performance. For additional insight into his professional work please visit http://www.williambuhidar.com/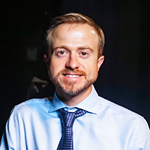 Daniel Cather
Department Chair -
Assistant Professor of Music/Piano, Composition, Jazz
Daniel Cather joined the STC Music Faculty in 2008. He received his Bachelor's and Master's degrees from Eastern Illinois University, where he studied piano and composition. As a student, Daniel graduated with departmental and university honors and 4.0 GPA. He was selected as the soloist to perform Saint-Saëns's Second Concerto I. Andante sostenuto and Prokofiev's Concerto No. 3 I. Andante, Allegro with the orchestra for broadcast on public television and received the EIU Distinguished Graduate Student Award. Some of his musical directing credits include: Crazy for You, The Sound of Music, La Cage aux Folles, Honky-tonk Angels, and Working. During his tenure at STC, Daniel started the first Electronic Music classes south of San Antonio and also launched the STC Jazz Combo. He teaches Music Theory, Class Piano and Applied Piano courses and is also an active composer and performer.
Electronic Music at STC Video: http://www.youtube.com/watch?v=y7y0esovMM0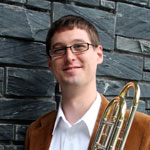 Dr. Benjamin Coy
Assistant Professor of Music/Brass
Dr. Benjamin Coy serves as the band director and brass instructor at South Texas College. He received his doctorate in trombone performance at The Ohio State University after earning his bachelor's and master's degrees in Chicago, studying with Chicago Symphony musicians Jay Friedman and Michael Mulcahy. As a performer, Dr. Coy has held positions in the Springfield Symphony, Orchestra Iowa and the Waterloo/Cedar Falls Symphony and shared the stage with notable artists from Lang Lang to Carol Jantsch. Dr. Coy is committed to the growth of brass repertoire, and his publications are available through Kagarice Brass Editions and Cherry Classics Music. For more information, please visit his website, http://www.tenorposaune.com/.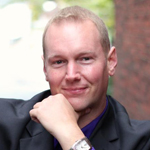 Dr. Joseph Diehl
Music Instructor/Voice
Dr. Joseph Diehl joined the music faculty in Fall 2017. His love of opera and the stage has been evident since his early training at Bowling Green State University. While honing his craft under the tutelage of Andreas Poulimenos, Dr. Diehl was heard in roles including Ferrando in Cosi fan tuttè, Prince Charming in Cendrillion, Sam in Susannah and the title role in Albert Herring. He continued his studies at Indiana University's Jacob's School of Music where he was heard in the collegiate premiere of William Bolcom's A View from the Bridge and Edwin Penhorwood's Too Many Sopranos. He was awarded the Mendel Opera Scholarship, earned a performer's diploma and began a master's in voice and opera at Indiana, which he finished at Ball State University under voice teacher and opera director Joseph Levitt. While completing his master's in music and subsequent doctorate, Dr. Diehl's performance credits included Don Ottavio in Don Giovanni, Fritz Kobus in L'amico Fritz and Rinuccio in Gianni Schicchi.
Equally at home on the oratorio stage, Dr. Diehl was a five-time returning tenor soloist in Handel's Messiah with the Toledo Symphony, was recently heard as the tenor soloist in A. Ramirez's Misa Criolla at the IMEA conference. Most recently, he served as the tenor resident young artist with Indianapolis Opera, where he made his professional debut in La fanciulla del West. His experience also includes singing with the Lyric Opera of Chicago as a chorus member in productions of Carmen, Norma and Les Troyens.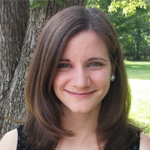 Dr. Lindsey Gamble
Assistant Professor of Music/Upper Strings
Dr. Lindsey Gamble joined the music faculty in Fall 2017. She began playing the violin at age 5 after seeing Itzhak Perlman perform on Sesame Street. She earned a Bachelor of Music, Master of Music, and Performer Diploma in Violin Performance at Indiana University Jacobs School of Music, where she studied with Mimi Zweig and Federico Agostini. Later she went on to earn her Doctor of Musical Arts in Violin Performance at Rutgers University Mason Gross School of the Arts, studying with Shmuel Ashkenasi and Todd Phillips. Dr. Gamble is an accomplished orchestral musician, playing with professional orchestras since 2000, and is also passionate about solo and chamber music. She has given national and international recitals and chamber concerts. She has also maintained a private violin studio for fifteen years.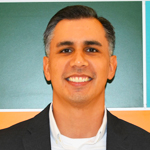 Jaime Garcia
Assistant Professor of Music/Guitar
Jaime Garcia began his classical guitar studies at the University of Texas-Pan American in 2003, where he earned both Bachelor's and Master's degrees in Performance. As a student, he performed in masterclasses with many internationally renowned artists and attended guitar workshops throughout the United States. As a music educator, Professor Jaime Garcia directs the thriving guitar department at South Texas College and has held this position since 2009. An active recruiter and clinician, Garcia participates in outreach programs volunteering his time to provide guitar instruction in schools across the Rio Grande Valley.
Using an eclectic approach to teaching, Professor Garcia meets students at their level and fosters a safe, positive environment conducive to learning. Garcia's lifework has been developing a unique guitar instruction method explicitly designed for students entering college with a limited skillset. Students who have studied under Professor Garcia complete their music degree and work in public schools, private studios and music academies throughout South Texas. Garcia seeks to develop lifelong learners who will culturally enrich the community to serve our generation better.
As a passionate lifelong learner, Professor Garcia regularly travels to Spain to study with prominent Flamenco guitarists. His pursuit of knowledge has led to breakthroughs in his philosophy, playing style and approach to teaching. For more information, please contact Jaime A. Garcia by email at  jagarcia1@southtexascollege.edu or by phone at 956-872-6791. Follow Professor Garcia on Facebook and Instagram @jaime_garcia_guitar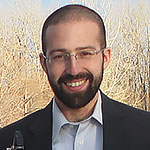 Dr. Michael Gersten
Assistant Professor of Music/Woodwinds
Currently head of the woodwind area at South Texas College, Michael Gersten has shared his expertise in woodwinds, klezmer music, modern music and improvisation through numerous performances, lectures and workshops throughout the country. He has been featured at a number of prestigious events, including the National Association of College Wind and Percussion Instructors Conference, the New Music Gathering at the Peabody Conservatory of Johns Hopkins University and the International Clarinet Association's annual conference. 
Mr. Gersten has studied under Bil Jackson, Stephanie Zelnick and Lauren Jacobson at the University of Kansas and the University of Northern Colorado. Patrick Hopkins
Music Instructor/Lower Strings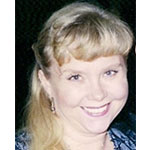 Sharon O'Leary
Music Instructor/Voice
Lyric soprano, Sharon O'Leary, has pursued doctoral work in vocal performance at the University of Missouri-Kansas City Conservatory of Music. She holds a Master of Music degree in vocal performance from the University of Missouri-Columbia as well as the Bachelor of Science in Education degree from Missouri Western State University in St. Joseph, Missouri. Throughout her education she has studied with Richard Davis, Martha Longmire, Costanza Cuccaro, Virginia Pyle and Sharon Grey. She has also coached with George Darden of the Metropolitan Opera and Edwin Penhorwood. Ms. O'Leary is a founding member of the STC music faculty. She teaches voice, music theory, music literature and is the director of the choir ensemble. At home in many genres of music, she has performed in recital, opera and musical theatre in Missouri, Kansas, Texas and Italy.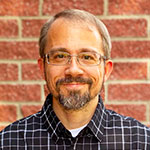 Ron F. Schermerhorn III
Music Instructor / Percussion
Mr. Schermerhorn teaches Music Appreciation, American Music, Percussion Ensemble, World Music Ensembles, Indoor Drumline and Applied Percussion Lessons.
The STC Drumline, under the direction of Mr. Schermerhorn has competed at the Percussive Arts Society International Convention in San Antonio, TX (Fall - 2015) and Indianapolis, Indiana (Fall - 2017) in the Collegiate Small Ensemble Category "Snare Ensemble". The STC Drumline has also participated in the Interactive Drumline Clinic at the Percussive Arts Society International Convention in 2015 and 2017.
In the Spring of 2017, The STC Percussion Ensemble submitted a live concert recording to The Texas Educators Association Convention Committee and was selected to be a Featured Performing Percussion Ensemble at the TMEA Convention in the Spring of 2018.
Mr. Schermerhorn earned a Bachelor of Music from The University of Texas at Arlington and a Master of Music from The University of Louisiana at Lafayette in Percussion Performance. He is also a full-time section percussionist in the Valley Symphony Orchestra.
Contact Music Program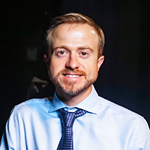 ---
Department Contact
Irene Garza
Pecan L-154 
956-872-2503
Undecided? Explore Career Choices