Drama
This program is intended to enable students to develop the necessary academic, technical and analytical skills that will provide them with a measurable foundation in the basics of sound theater practices. This degree is useful to an individual seeking employment in the entertainment and media industries. As with any liberal arts degree, salaries vary according to the field chosen by the degree holder.
With an Associate of Arts degree in Drama from STC, students will have attained the pre-professional foundation skills necessary to compete for beginning positions as technicians and/or performers.
In addition to career options in the field of Drama, students with AA-Drama degrees may also choose to pursue advanced degrees in related fields such as television, film, radio, industrial presentations, arts management, and public relations.
Students who desire a career as Drama educators and who earn a Bachelor's degree in this field would be eligible for employment in most public school districts, providing they obtain the necessary teaching certification. Students who earn a BA or BFA degree in Drama can also expect to be marketable in the business or corporate world in areas requiring a combination of verbal, visual and leadership skills. The AA and BA/BFA degrees also serve as the foundation for specialized studies in Drama such as Scene & Lighting Design, Costume Design, Technical Direction, Playwriting, Directing, Performance, Arts Management and Dramaturgy. Completion of the MA/MFA and Ph.D. coursework would make the graduates eligible for teaching positions at colleges and universities.
Get Started at STC!

1-855-Go-To-STC
Contact Drama Program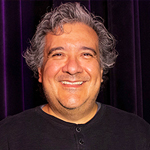 ---
Department Contact
956-872-2366
Undecided? Explore Career Choices