Child Development and Early Childhood
Where child's play is serious business.
If you are interested in nurturing and facilitating the learning process for our future leaders and setting the right foundation for success in school, then join our Child Development program. We offer a variety of career specializations in the fields of Child Development such as infants, toddlers, preschoolers, special needs, and child development.
By joining our Child Development Program, you will learn the important role that Child Development Professionals play in a child's life and in our community. Child Development professionals care for children of working parents. They support a child's basic needs, create and evaluate developmentally appropriate environments, plan and implement activities that stimulate physical, emotional, intellectual, and social growth. Individuals enrolled in child development classes will learn the ages and stages of a child's development, practice how to observe and plan activities based on what the child needs and interested in. Individuals enrolled in child development classes will learn how to help children explore their own interests, help children build friendships and self-esteem, respect each other's culture and language, and most importantly, learn through play.
Get Started at STC!

1-855-Go-To-STC
Goal:
To prepare a skilled and educated men and women for the workforce in the field of child development that can have an impact on the quality of child care and family services provided in the community.
Mission:
The Child Development Program is designed to provide students with a theoretical knowledge base and practical experiences that lead to a certificate, associate degree and/or the first two years of transferable credit toward a baccalaureate degree and employment in the field of child development.
Career Opportunities:
Child Development Professionals are employable in the following areas: teacher or director of child care centers, nursery schools, preschools, family child care homes, religious institutions and community agencies such as Head Start. They can own their own child care center, family child care home, or be a teacher's aide in the public school system.
Contact Child Development and Early Childhood Program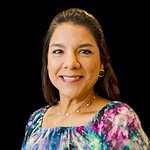 ---
Department Contact
Alejandra Salinas
Pecan P2-148
956-872-2657
Undecided? Explore Career Choices