Make the Most of Your Summer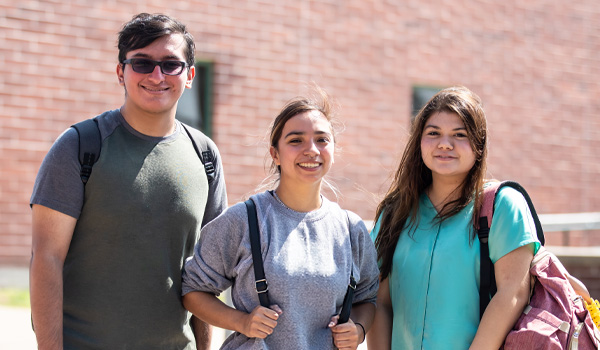 Don't put your future on hold - take summer courses to make the most of your summer!
We offer fully online classes with shorter schedules that will speed up your education without sacrificing quality.
Hybrid workforce courses are also available with limited face-to-face instruction, while still following the required health guidelines.
Summer Classes
Summer & Summer I: June 7, 2021
Summer II: July 14, 2021
Don't forget to Power-Up your Summer to get $600 in aid! Power-Up Details
Summer Benefits: Efficient Learning
Available Online & Hybrid
Summer 2021 courses will be available in online and hybrid formats, so charge up your laptop and view our available classes!
Flexible Options
Whether your schedule is packed with work, family or other obligations, there are class times available to match your needs!
Shorter Semesters
Time flies during the summer months, which is why summer classes can be completed in just a few short weeks!
---
Time to Move Ahead!
Even if you're on track to meet your graduation goal, there's nothing wrong with working ahead. Taking even one summer class could lighten your regular semester workload.
Need to Catch Up?
If you need to make up some classes to keep with your degree timeline, summer classes are exactly what you need. There's a good chance that the classes you're missing will be available during the summer!
---
Financial Aid can be used for Summer
South Texas College's tuition rates are affordable, with no extra cost for summer classes. To top things off, you could be eligible for the Pell Grant and other financial aid! Learn more at Student Financial Services.
Don't wait - take advantage of summer sessions on the road to your success this summer!
Want details for summer dates? View the Academic Calendar.